About BGSteel
BG Steel is an established name in the field of sheet metal processing in Europe.Our specialty is processing black, stainless steel and aluminium sheets with consistent quality, speed, and flexibility.
Global reach, European quality standards, and expertise
16 years ago we made a pledge to focus all our energy into bringing BG Steel to the highest standards of work.
Now, we can proudly say that we produce some of the highest quality sheet metal products in the country, together with our aim to meet deadlines and be flexible in our communication.
0%
of our production comes from other European countries
0
years of experience in sheet metal fabrication
0
Western European companies trust us with their orders regularly
We are here to work with you
In an industry that is overtaken by machines and software, we still believe in putting the focus on human connection.
Our team of experienced engineers and customer care staff will be responsible for any enquiry and are committed to giving on-time feedback.
Innovation and Experience
We strive towards having effective communication, fast and accurate processes, and on-time delivery. By investing in the latest technolody, we are always looking to improve and innovate our facilities and machines.
Adaptive business model
We are commited to making everything run as smoothly as possible on both sides when it comes to starting a new project. Our experience has shown us that every business is unique in its processes, so we have learned to adapt easily.
Valuing time
Our mission is to always have an accurate estimate of how much time both us and our clients have to dedicate on a certain project. 16 years of being on the market have given us invaluable insight into putting value in our time effectively.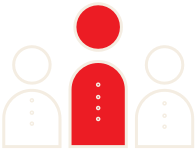 Experienced team
Our team of manufacturing experts have over 20 years of experience in the field.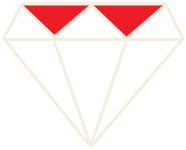 Obsessed with quality
The high quality of our production is achieved through strict internal quality control.
On-time delivery
We stick to our deadlines and take on projects that would fit well with our production availability.
Privacy and security
Confidentiality is a must for us and we have taken all measured to ensure that all our projects and information are safe.
Interested in working with us?